Our Lifetime Powertrain Warranty - Simply The Best In The Business

Our Lifetime Powertrain Warranty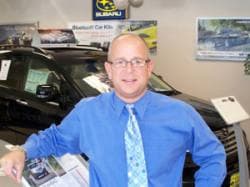 I am Bob Alvine, President of the Premier Auto Group.
During your vehicle shopping, you may see several dealerships offer their interpretation of a Lifetime Powertrain Warranty.  You may listen to their staff tell you what their warranty may cover, and what others may not. Frankly, most of these are simply marketing gimmicks that cover very little of the vehicle.  I am convinced that most of their staff hasn't even read their warranty.
The Premier Advantage
We worked several years with one of the largest insurance companies in the world to put together a class leading lifetime powertrain warranty that we could provide to our customers - at no extra charge.  Something that is more than a piece of paper or a marketing gimmick.  Something that you can take confidence in.  Without question, I am not about to ruin our reputation by offering something that is just not worth it for our customers. 
The Differences:
I would encourage you to ask any other dealer that offers a lifetime warranty these questions and, have them show it to you in their contract.
The Premier Lifetime Powertrain Warranty is honored Nationwide at any ASE Certified Repair Facility.
The Premier Lifetime Powertrain Warranty is for an unlimited term - as long as you own your car, your covered components are guaranteed - 5, 10, 20 years!  True lifetime coverage until ownership of your vehicle transfers to someone else.
The Premier Lifetime Powertrain Warranty is for unlimited miles - drive freely!  Your covered components are still guaranteed at 100,000, 200,000 or 300,000 miles or more!
There is no limit on the number of claims made on this policy.  If a covered component fails at 100,000 miles - than again at 200,000 miles - you are covered.
There is no dollar maximum listed per covered component like most other lifetime warranties have.  This is an enormous advantage for our clients.
Our Lifetime Powertrain Warranty has a ZERO deducible.  If a covered component fails, we cover the full amount to replace or repair that component.  We know we are the only dealer in the business with a zero deductible lifetime powertrain warranty.
Without question, we are completely confident that we have the best lifetime warranty in the industry today.  Your responsibility is to simply maintain your vehicle properly by following the manufacturer's maintenance schedule.  And, unlike so many other dealers, you do not have to do all of those services with us.  While we will be happy to service your vehicle for its lifetime, you can choose any ASE repair facility and keep the receipts and your lifetime powertrain warranty remains in full effect as long as you own your car.
The Premier Auto Group has been in business for a long time.  Our motto has been to provide a hassle free experience to our clients.  We want to be a place that you feel comfortable in putting your trust.  We are confident that we can exceed your expectations now - and into the future - and, we are absolutely positive that nobody comes close to offering you the lifetime powertrain warranty that we have.
We appreciate you allowing us the opportunity to earn your business - and, more importantly, we appreciate your confidence in us.
Very truly yours,
Robert J. Alvine, President